Integrato Tech - 2022
LEVELLERS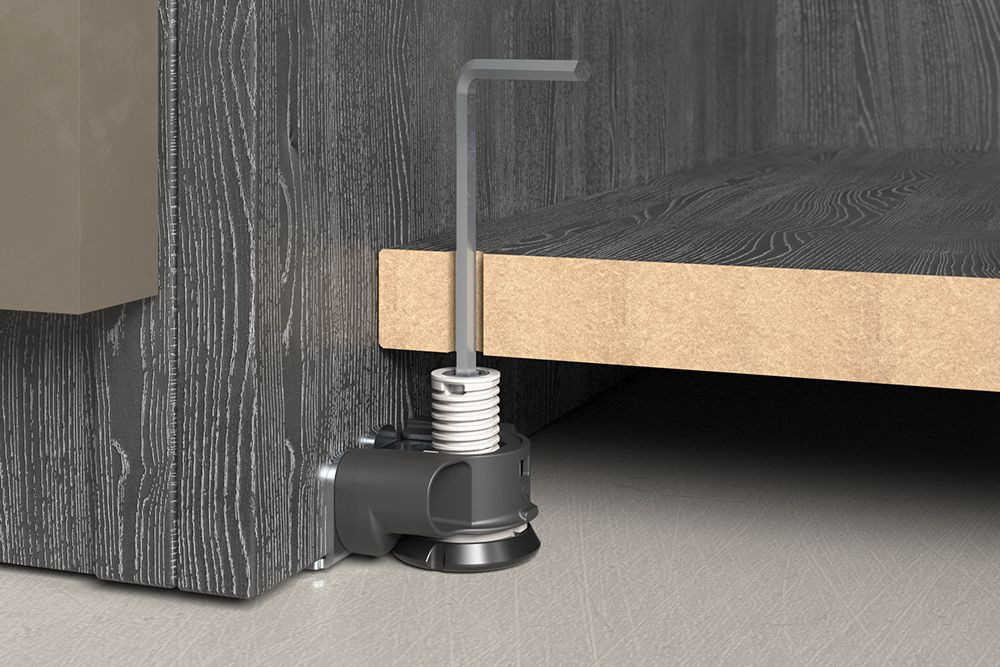 INTEGRATO TECH. ADJUST TO THE NEXT LEVEL
With the ever-growing popularity of larger storage cabinets, the need for easy-to-use yet efficient levellers is now particularly relevant for a quick furniture assembly and the smooth functioning of sliding doors.
Integrato Tech is the new adjustable foot from Italiana Ferramenta, the natural evolution from the classic Integrato model.